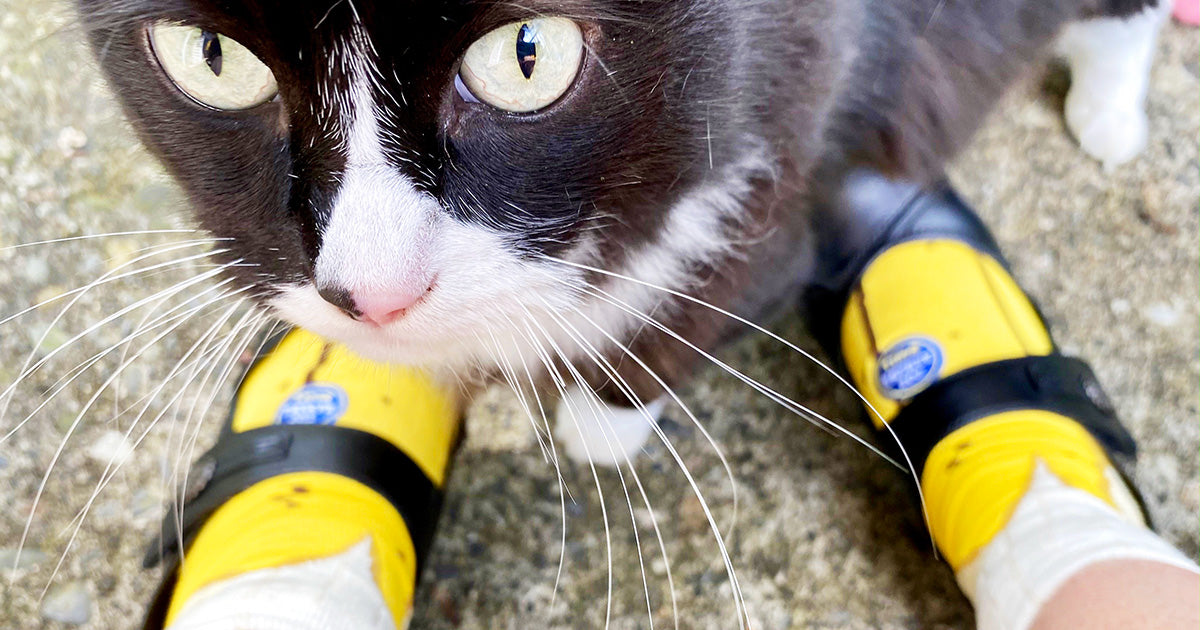 Quarantine does strange things to a person. Since I'm dressing mostly for my own entertainment these days, I'm getting even more bold and strange with my daily sock choices than ever before! Maybe it's because wearing funny novelty socks during such trying times is like stepping onto an island of joy and peace in an ocean of madness. Maybe it's because I can go HAM on mismatching socks with designs on them, because who's going to judge me — my cat? Pft, he does that anyway.
So here are the best socks in my life currently. These are the crazy socks that are keeping me sane!
Cherry Socks
When I was a child, I thought that Luxardo maraschino cocktail cherries were "real" cherries. Because they were so sugary sweet, they were hands-down my favorite fruit! Fast forward to when I was a teenager and I had my first REAL off-the-tree cherry on a vacation in rural Michigan. I was so excited to see a cherry stand by the side of the road, but when we pulled over to check it out, I couldn't believe my eyes when I saw such strange fruit. I took a bite and was immediately offended by a tart punch and a pit I had never run into with cocktail cherries. Of course, I have since grown to love these real cherries, especially the sweet Rainier cherries we have here in Washington. But maraschinos will always be my first fruit love! These cute cherry socks remind me that when life is the pits, we should try and stay sweet!
Solmate Mismatched Socks
Comfort is the name of my game at the moment, and Solmate Socks are some of the most comfortable ones I own. They're also my favorite socks with simple patterns on them. Solmates are mostly cotton and come in different sizes so it's easy to find a perfect fit. Did I mention they're also purposefully mismatched? Oh yes. And if I'm feeling REALLY wild, I'll mismatch my already mismatched Solmates, which is probably illegal in some places.
Crystal Knee Highs
These fabulous crystal knee socks are some of my favorites by our house brand, ModSocks. They are beautifully stunning on the leg, have a comfortable stretch, and the magical crystal design seems to sparkle with iridescent pastel colors. They inspire me to look at life in a positive light, even when things seem fractured.
Banana Slipper Socks
I think we can all agree that right now, shit is bananas (B-A-N-A-N-A-S). That's why I've been loving my banana slipper socks, complete with no-slip soles so I can try and keep a grip on life as it dashes out from under me. In all seriousness though, these funky socks have a high-quality design and fabric weave that make them super comfortable for lounging around the house (while trying not to lose your mind).
Cry Hard Dance Harder Athletic Socks
Let's be honest, things are amped up right now. Sometimes it feels like I have too much stress and emotion in my body to properly process everything that's happening — and that's when I DANCE! These cozy "CRY HARD DANCE HARDER" athletic socks are the best everyday socks to shake it in (I'm also a big fan of the other Gumball Poodle word socks), and they perfectly express the rollercoaster of emotions I've been riding since the year 2020 began.
Bitch I Am Relaxed Swear Word Socks
Of course I'm relaxed. Why wouldn't I be? The world has been skirting around a third world war since 2020 began, fires almost destroyed all of Australia, COVID is still running amok, Black lives matter but some people don't agree, the economy is collapsing, the environment is screwed — BITCH I SAID I AM RELAXED. Okay. . . maybe not so much! But these sassy Blue Q socks keep me chill when I need to step back and recuperate. 
Black Nasty Rosie Protest Socks
Show the world how you feel about injustice in these Nasty Rosie socks featuring Black Rosie the Riveter flipping off her oppressors. Not only do they look fierce, ModSocks gives all profits from this sock design to Planned Parenthood, an organization committed to equitable access to affordable health care for all people. I wore mine recently to a Black Lives Matter protest, because fuck racism!