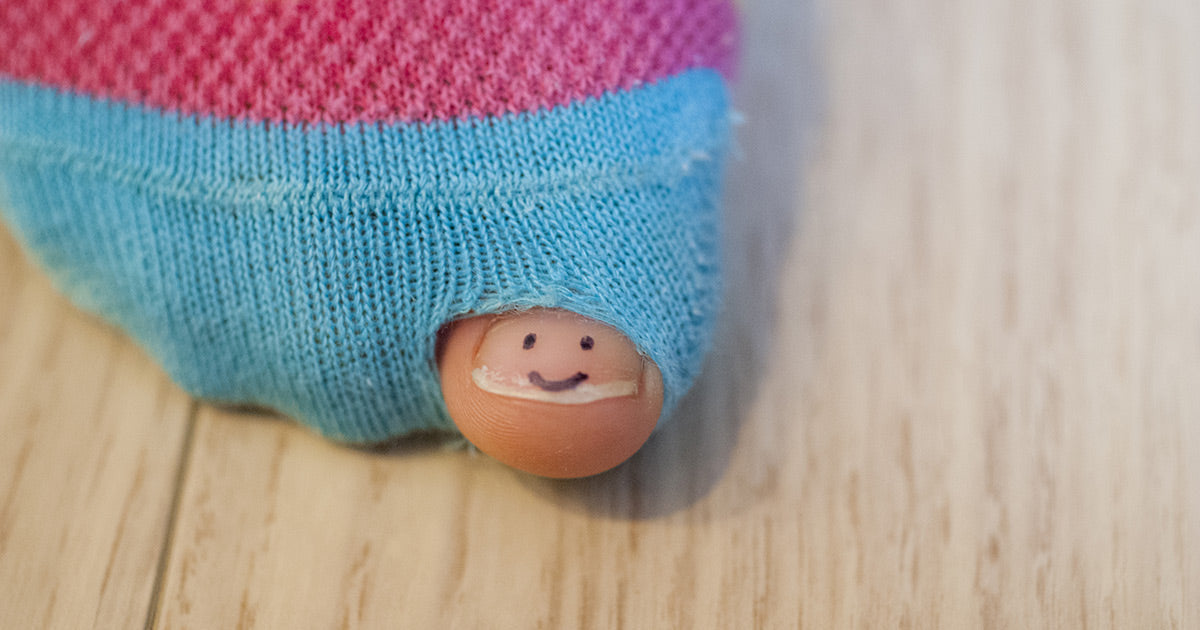 Do you go through socks like wood through a chipper? Are you constantly wearing out your socks in the same spot? We understand your pain! While it's normal to eventually toss socks once they get holes in the toes or thin areas on the heels, it's not normal to be throwing away socks so often they may as well be disposable.
All the socks we carry meet a high standard of durability, but a few of our brands are even longer lasting than the rest. So if you're struggling to make your socks last, here are our most durable socks, plus tips to extend your socks so you can stop wasting money and start enjoying your socks life!
The Guaranteed Most-Durable Socks
If you're looking for socks for life, you need look no further than Darn Tough merino wool socks from Vermont. Not only are Darn Tough socks durable and specifically designed to resist wear and tear no matter the job or environment, they are also our only socks guaranteed for life. The Darn Tough socks warranty states that "Our unconditional lifetime guarantee is simple and without strings or conditions. If our socks are not the most comfortable, durable, and best-fitting socks you have ever owned, return them for another pair." Once you return your socks, Darn Tough will issue you store credit to order a new replacement pair.
This satisfaction guarantee is one part of why Darn Tough makes some of the best socks in the world, and the socks that last the longest. Their high-quality, hole-proof socks contain nylon for strength and wool for its temperature control and antimicrobial properties. Wool socks are also naturally moisture-wicking, keeping your feet dry and fresh for longer than most other materials.
Each sock is knit with strong stitching and details to improve their socks' feel and athletic performance including breathable mesh tops, cushioned soles, arch support and seamless toes. Darn Tough makes a comfortable yet hard-wearing sock up to any task. 
The Best-Quality Novelty Socks
Why should crazy socks mean flimsy socks? Our house brand ModSocks are fun socks specifically designed for fashion AND function with a reinforced heel and toe that significantly extends the life of the sock.
From floral stripes and sassy feminist socks to dapper dogs and handsome goat socks, ModSocks are the best socks to stay cute and last a long time. ModSocks brand socks are also wool-free vegan socks, containing just cotton, nylon, polyester and spandex in colors that resist fading.
Extend the Life of Your Socks
Besides buying the right kinds of socks, It's important to understand that many factors can contribute to the longevity of your socks including choosing the correct sock size and shoe size, following proper sock care, keeping your toenails trimmed and even your body's natural posture and gait!
A sock should be the right size to fit snugly around your foot without squeezing too tightly around your toes. To keep your socks from wearing too quickly, shoes shouldn't be so tight that they're causing friction or so loose that your foot wiggles around in your shoes, which also wears at the fabric of the sock.
Washing your socks according to their instructions and folding them instead of balling them will significantly increase their lifetime as well. (Balling socks weakens the elastic over time.) If you're rough with your socks or wear them frequently without washing them properly, the fabric will break down faster.   
Good foot hygiene can also extend the life of your socks. Clean feet have fewer oils and bacteria that can break down fabrics, and neatly trimmed toenails prevent any snagged threads. If your feet are in particularly rough shape, take a little time each week to rest them in the foot soak of your choice. You deserve it! Not only will this feel AMAZING (especially after long days on your feet), but it will make both your feet and socks very happy.