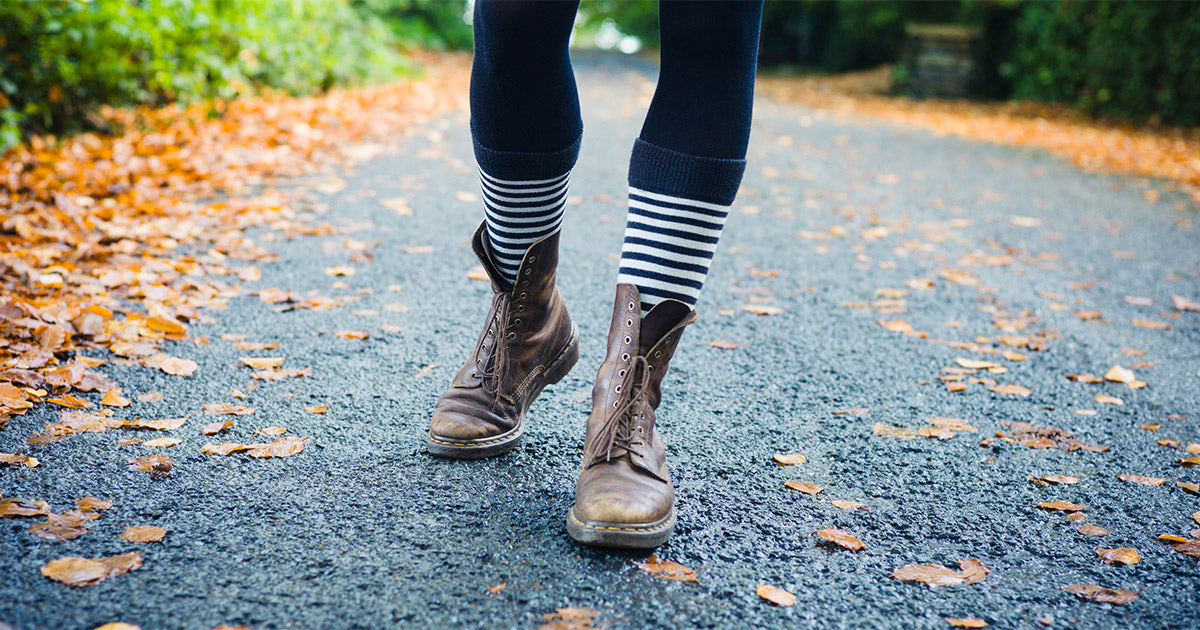 Join us in stomping out stigma this October with the help of NAMI Whatcom!
Whatcom County's local affiliate of NAMI (the National Alliance on Mental Illness) is hosting Stigma Stomp, a walk/run/move event in support of mental health in our community.
The NAMI Whatcom Stigma Stomp starts at 10 a.m. Saturday, Oct. 2 at Bloedel Donovan Park, located at 2214 Electric Ave. in Bellingham, Wash. Registration is now open.
Cute But Crazy Socks will be there every step of the way as a leading sponsor, and we can't wait to get moving for mental health. 
Stigma Stomp raises money to help NAMI Whatcom provide free resources to individuals living with mental illness, as well as their families and friends. They also offer mental health education, advocacy and support to our community.
The Stomp is a way for NAMI Whatcom members, volunteers, friends and family to meet outdoors and move their bodies to raise awareness and fight back against harmful stigma.
What is stigma? Stigma is a type of discrimination against people perceived as different. Mental health stigma is one of the biggest reasons people delay getting treatment for mental illness or refuse it altogether.
Mental illness is stigmatized when society sends toxic messages — like people with depression are lazy, people with schizophrenia are unstable or people who take psychiatric medication are "using it as a crutch." It isn't true, but it can cause feelings of shame or unworthiness that prevent people from getting the help they need. 
NAMI Whatcom's Stigma Stomp helps erase mental health stigma by showing the world that people with mental illnesses can lead happy, healthy lives when they receive the right treatment and have caring friends and family members to support them.
Sometimes words have stigmas attached to them, and "crazy" is one of them. At Cute But Crazy Socks, we set out to use "crazy" in a way that is powerful, positive, affirming and full of the color and joy that make life (and socks) fun. We hope that by reclaiming the word "crazy," we can help remove the stigma and take away its power to harm.
This cause is close to our hearts, which is why we donate 1% of all product sales to support mental health. Learn more about our mission, and how your purchase can help make a difference.
Thanks for reading, and we'll see you at the Stomp!