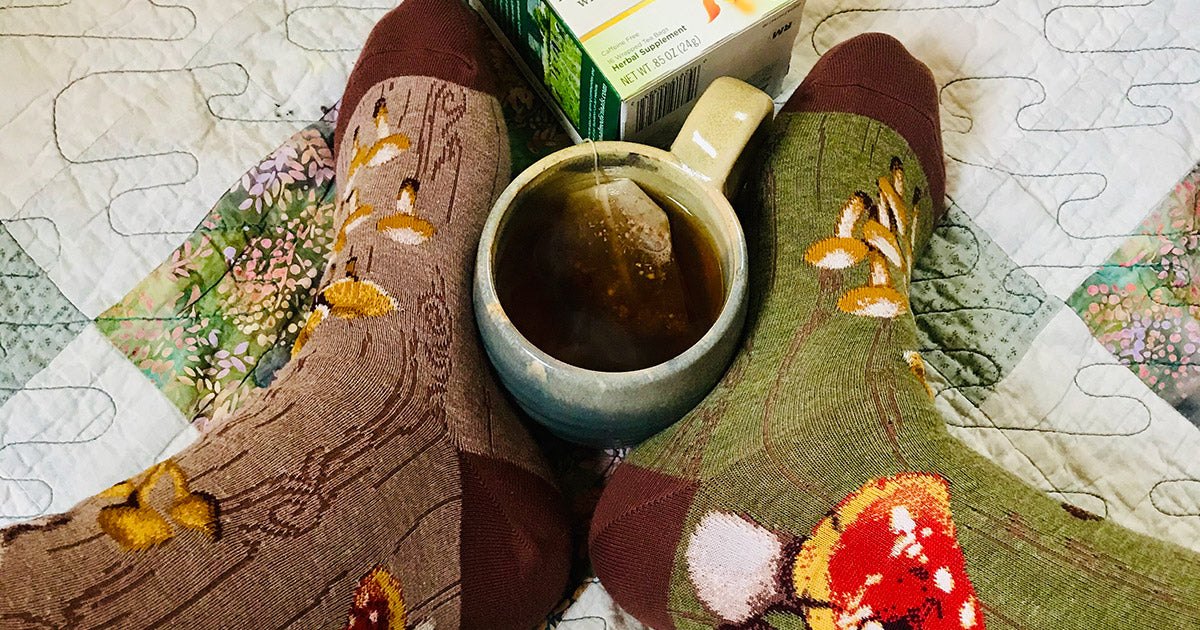 The right socks can change your life. There are many benefits to wearing socks, including keeping your feet comfortable and free from foot problems. Fun socks can also improve your mood and self-esteem, especially when you get compliments on them! Here are some of the biggest reasons for wearing good socks.
1. Stay Warm
Keeping your feet warm is one of the main reasons for wearing socks, but some people have problems with poor circulation that can make their feet get even colder than normal. Some doctors may recommend wearing compression socks for certain circulatory conditions. To avoid any problems with your compression socks, it is important to consult your doctor and make sure your socks are properly fitted, or they can end up being too tight. That means that even though you are wearing socks, you feet actually get colder because they don't have a steady supply of warm blood. If you want to wear socks all day, make sure your feet are comfortable, not constricted. For warmth, try a pair of socks made from wool, which holds in heat even on chilly winter days.
2. Protect Feet From Injury
One of the biggest benefit of wearing socks is that they keep your feet pain-free. Did you ever go sockless (or wear the wrong socks) on a long walk, and discover that shoes which felt fine when you first put them on were suddenly rubbing and pinching? Once you start noticing those painful spots, a blister is almost inevitable. Wearing socks, especially socks with extra cushioned soles, will help eliminate friction and stop blisters before they start.
3. Keep Feet Dry & Avoid Odor
Another benefit of socks is keeping your feet dry. Feet do not need to breathe in the same way our lungs do, but they do need some air flow or they can get hot and sweaty — the perfect environment for fungus and bacteria to thrive (and stink). Our feet can sweat up to a cup per day, but that moisture usually evaporates without us noticing, thanks to socks.
In closed-toe shoes without socks, feet often end up uncomfortably damp — the moisture could even damage your shoes! Wear socks with natural fibers like cotton, bamboo and wool for socks that breathe. Or try technical socks made from artificial fibers like acrylic and nylon that are labeled "wicking" or "breathable." Your feet will get a steady supply of air, allowing them to stay dry and comfortable all day. Healthy feet are happy feet.
4. Express Yourself
While physical health is important, the mental boost the right pair of socks can bring cannot be understated. Neat socks attract a lot of compliments, because they are something you can mention without feeling awkward, unlike certain comments on our bodies or appearance. We have had many customers tell us about how excited their friends and family get when they receive our socks as presents. Some people will buy themselves a new pair for every month or so, as a way to "treat yo' self." Others just love to express themselves through their socks — as we learned in a report from the Journal of Consumer Research, people who wear crazy socks and other nonconforming fashion are more likely to be smart, creative and successful.
Now you know the benefits of wearing socks during the day — but what about sleeping with socks on? Read our blog and learn why socks really do belong in bed!