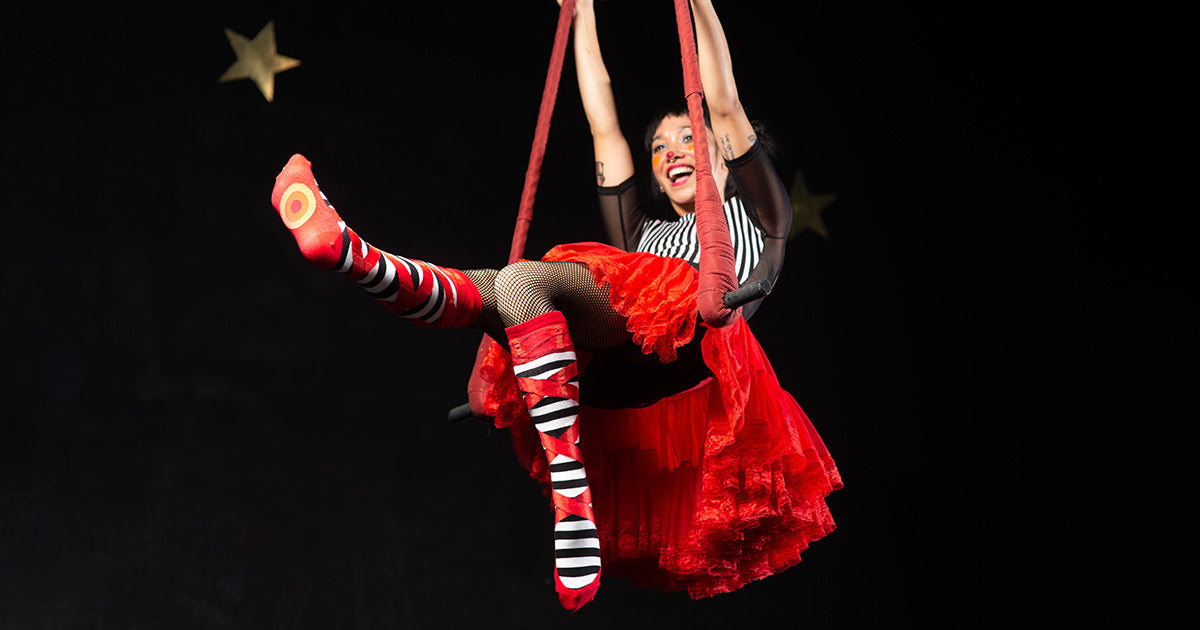 What is the best length of socks to wear? 
We love all different lengths of socks here at Cute But Crazy Socks, but there is just something extra special about knee socks that makes them our sock length of choice most days. This sock length has many benefits compared to shorter and longer sock styles, so here are a few of our top reasons to wear knee socks! 
1. Wearing knee socks keeps you warmer. 
If your legs and feet get cold easily or you hate to feel a draft beneath your dress, knee socks are a must. This sock length sits above the calf but below the knee, so it keeps you warmer than shorter socks because it covers more skin. Knee socks can also add a layer of cozy insulation when worn under pants or boots. 
2. Knee-high sock outfits are always fashionable.
While crew and ankle socks come and go from the runway, knee socks are always a fashionable choice. Cute knee socks can be worn as dress socks with pants or slacks, or provide a fun addition to an outfit with a skirt or dress, or even shorts in the summer. This length of sock is not limited to a specific season, so there is no reason to pack them away for half the year.
3. Wearing knee socks outdoors provides more pest protection.
What is the most dangerous animal on a hiking trail? That's a tick question! Tickborne diseases are on the rise in the U.S. as these bloodsuckers expand their territory. Wearing a long pair of knee socks while hiking and even pulling your socks over your pant legs can protect you from insect invaders and the diseases they carry. Some people even treat their socks and clothes with insect repellent for extra protection.
4. Wear athletic knee socks to the gym or on a run for the best look, feel and performance.
Lots of people wear athletic knee socks to work out, dance, go for a run or ride a bike. It is also common to see people at the gym wearing fun knee socks to lift weights. Some people just like the look of longer socks with shorts or leggings, or the extra protection they provide in the weight room and on the road or trail. Other athletes like a snug knee sock or even a compression-fit knee high to help increase blood flow to their legs, which may improve performance and even decrease recovery time.
5. Crazy knee socks are more fun!
If you love fun socks, you probably understand the appeal of wearing funky knee socks — after all, the larger amount of space means the designs can be that much wilder! Knee-high socks have even more territory for fun designs, funny sayings and bold prints. 
We carry the best knee-high socks from dozens of different brands, so you can find knee socks for every occasion. Our house brand ModSocks is known for its unique take on knee-high sock design and has created some of the most imaginative knee socks you will ever see.