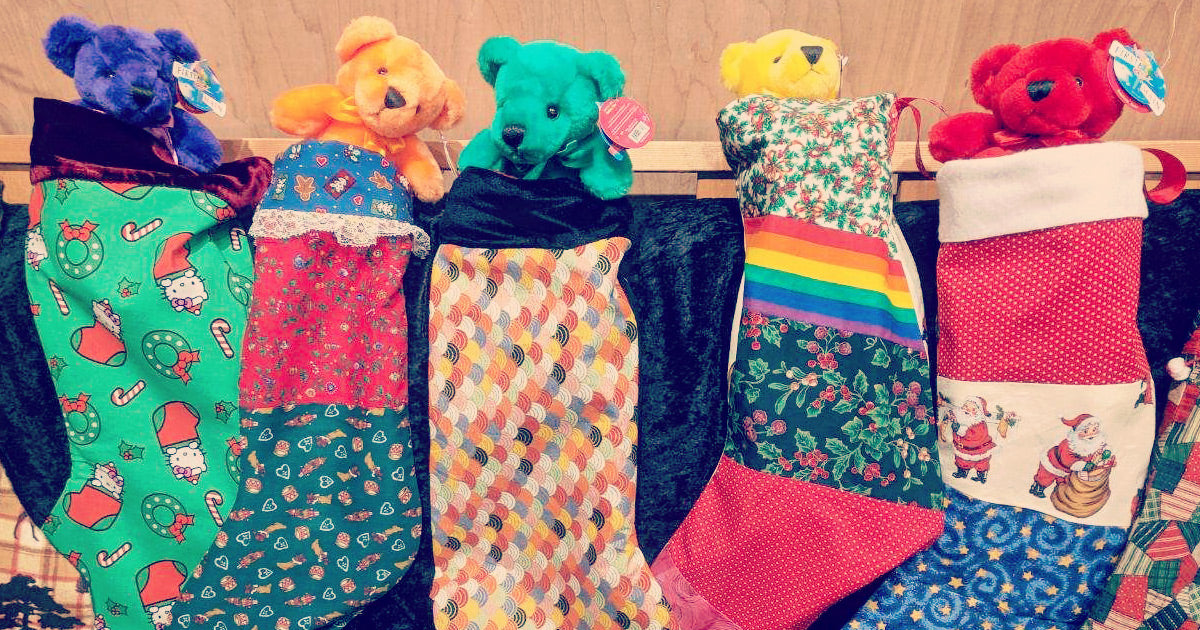 When you are a young person spending the holiday season on the street, an unexpected gift can be especially meaningful.
That's why each December for the past seven years, Bellingham's Stocking Project has provided stockings full of small presents, hygiene items, gift cards and special treats for young people experiencing homelessness in our community of Bellingham, Washington.
ModSock has partnered with the Stocking Project in the past by providing socks, which are the #1 most requested item at homeless shelters. This year we will once again donate socks, and we encourage other individuals and businesses to help support this local cause.
Harold Niven, a Stocking Project cofounder and volunteer, said the project is important because it brings joy while giving people a chance to be generous, and reminds them of something they don't always think about during the holidays — kids and families living on the street.
"It's just good to be good," Niven said. "It's great to be able to spread cheer, especially during these bizarre times."
Northwest Youth Services distributes the stockings to youth in their care. They are a nonprofit that provides outreach and emergency housing to kids and young adults in Whatcom and Skagit counties. This year they will be giving out stockings to:
117 18–24-year-olds
Six 13–18-year-olds
Eight 1–8-year-olds
Two infants
In the past, stockings were handmade in group classes at the Ragfinery and the Firehouse Arts & Events Center in Fairhaven, which has supported the Stocking Project since the beginning. This year because of COVID-19, the Stocking Project is requesting stockings be made at home. Some stockings will be displayed at the Firehouse Cafe and sold, and the proceeds used to buy additional items for each stocking.
You can help by donating stockings and items to fill them. Here are some requests directly from the Stocking Project for items that can be donated:
Gift certificates from local business, including coffee, haircuts, restaurants, entertainment & bowling

Handmade items such as gloves, hats, mittens and journals.

Cards, games and small toys suitable for older teens and young adults.

Survival items such as small flashlights, headlamps, gloves, warm socks, and hand warmers.

Quality hygiene items like lip salve, hand sanitizer, lotion, and mini shampoos/conditioners.

Specialty snacks or candy that the recipient might not be able to acquire normally.

Fun items! Happy items! Inspiring items! Out of respect for all, please avoid items with religious messages.
Please drop off stocking and donations at the Firehouse Arts & Events Center at 1314 Harris Ave. in Bellingham, Wash. before December 9. The Stocking Project and Northwest Youth Services ask that gifts be gender neutral and in new condition.