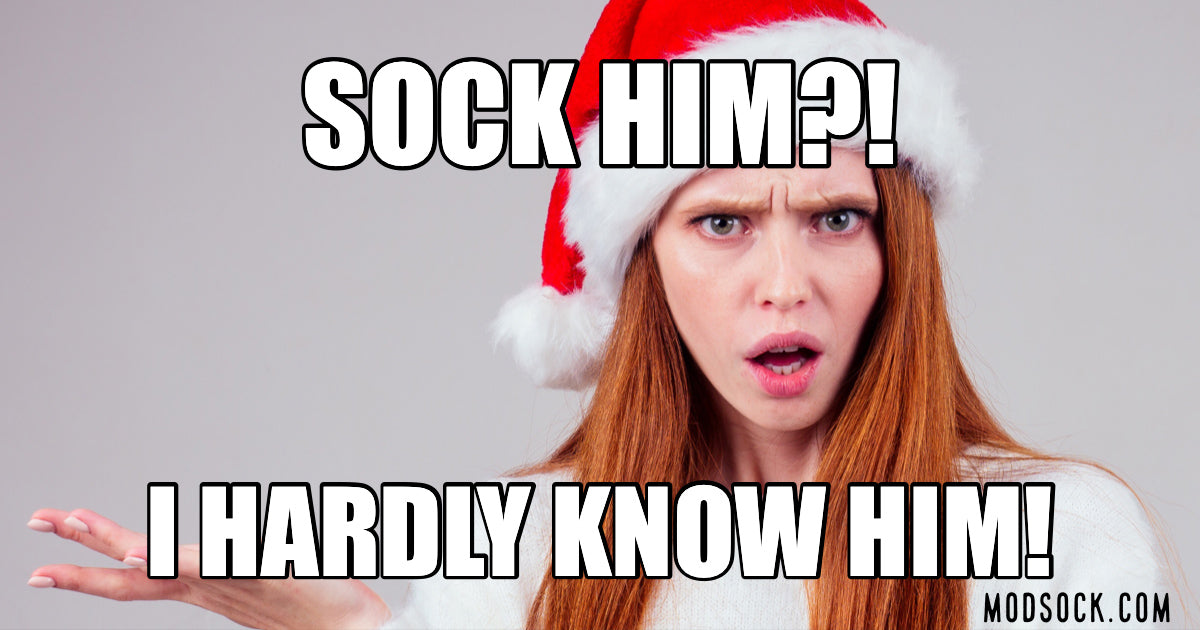 This time of year you may find yourself in a tricky situation: trying to buy a Christmas gift for someone you barely know! Whether you are shopping for a secret Santa gift for a work colleague or trying to think of a present for a relative you haven't seen in years, we want to recommend the ultimate gift for a stranger: a pair of socks! Read on for the top 5 reasons socks are the best gift for someone you barely know.
1. Everyone needs socks
If you want a gift exchange idea with wide appeal, socks are something (almost) everyone wears and could use more of. You can give a practical pair like Darn Tough socks with a lifetime guarantee, make someone laugh with funny socks for men or find a popular pair on our list of bestselling socks. Socks: a necessity that can also be a fun accessory. 
2. Socks are a great cheap gift
It's not easy to find gift ideas under $10 that your friends will actually want, but socks are exactly that! Some gift exchanges have a budget limit to follow, so if you need a low-cost white elephant gift idea, socks should be on the top of your list. Check out these sloth socks that are only $8, or these funny men's dumpster fire socks for just $10. Women's socks with cats in boxes or fun feminist socks with Rosie the Riveter will run you just $8 each. And with free shipping for a limited time, you can save even more!
3. Do you know one thing about them? We have a sock for that! 
Getting a gift for someone you've never met? Hopefully you have been told at least one fact about this person — maybe they love giraffes, they are a firefighter, or maybe they hunt for Sasquatch on the weekend. We sell socks for hundreds of different interests and passions like art socks and beer socks, so you can turn the only thing you know about someone into a thoughtful, personalized gift.
4. Not sure of their size? No worries!
Sock sizing is an inexact science, but in general you can be sure that men's socks will fit most men, women's socks will fit most women and kids over age 10, and kids' socks for the little ones are listed with both age and size, so you can buy socks without worrying about whether they will fit, unlike other types of clothing and shoes.
5. Socks are great conversation starters
Even though you didn't know your gift recipient very well before the holidays, there is nothing stopping you from learning more about them when you exchange gifts! Novelty socks are a great way to start a conversation so you can get to know someone better. A pair of book socks might spark a discussion about your favorite authors, or a pair of cute cat socks with misbehaving kitties might help you bond over the pitfalls of pet ownership. Maybe next year instead of trying to buy gifts for people you don't really know, you will be buying a pair of socks for a good friend.