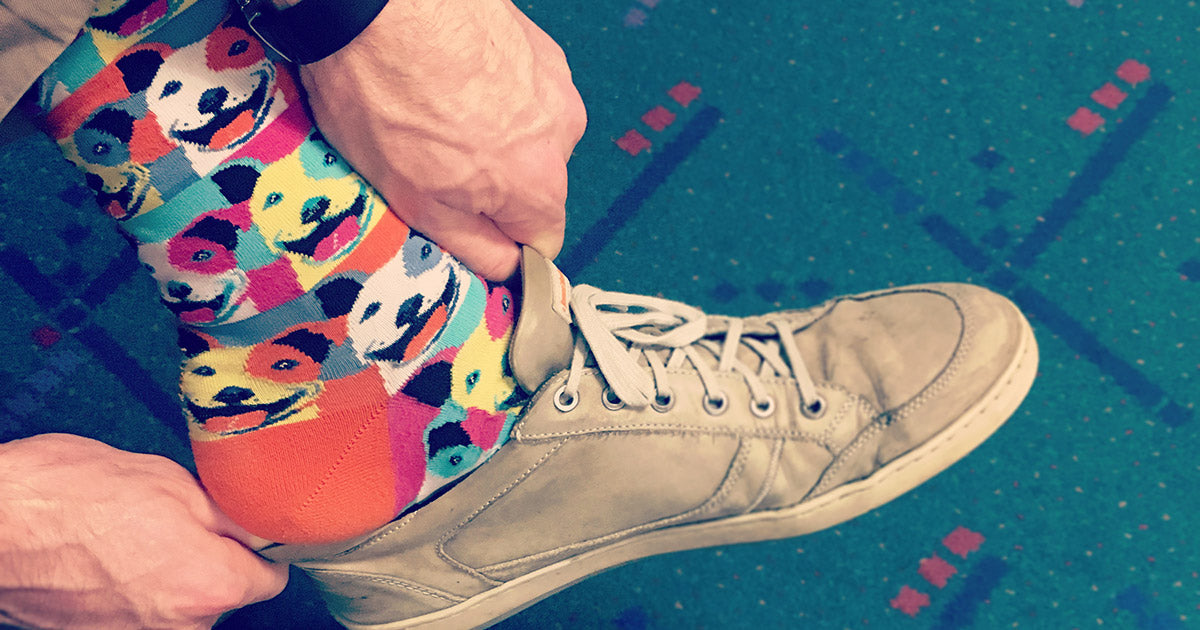 Does your dog deserve to be on socks? Duh! Check out our dog socks for men and women for a pair of crazy socks with dogs on them.
Corgi Butt Socks
Every part of the corgi is adorable, from its pointy ears to its fuzzy little butt! These corgi socks emphasize cute heart-shaped corgi butts. These funny dog socks for pet owners have a sense of humor.
Shop for Corgi Butt Strut Crew Socks
Pop Art Pitbull Socks
Want a pair of crazy dog socks for men or women? These brightly colored socks with pit bulls on them are totally eye-catching with their pop art puppy pattern.
Shop for Women's Pop Art Pitbull Crew Socks
Shop for Men's Pop Art Pitbull Crew Socks
Shiba Inu Women's Socks
Shiba dogs chase butterflies on these very funny Shiba Inu socks for women.
Shop for Shiba Inu Women's Socks
Labrador Socks
These yellow lab socks are covered in loyal labrador dogs. We also have yellow Lab socks for women!
Shop for Labradorable Men's Socks
Shop for Labradorable Women's Socks
Pug Socks
Pug socks are the dog socks that say, "I'm an adorable weirdo." Don't worry, everyone loves you anyway.
Shop for Pugs & Kisses Crew Socks
OMG Dogs! Socks
If you love all dogs no matter the breed, these OMG Dogs! socks are for you. Hooray for dogs!