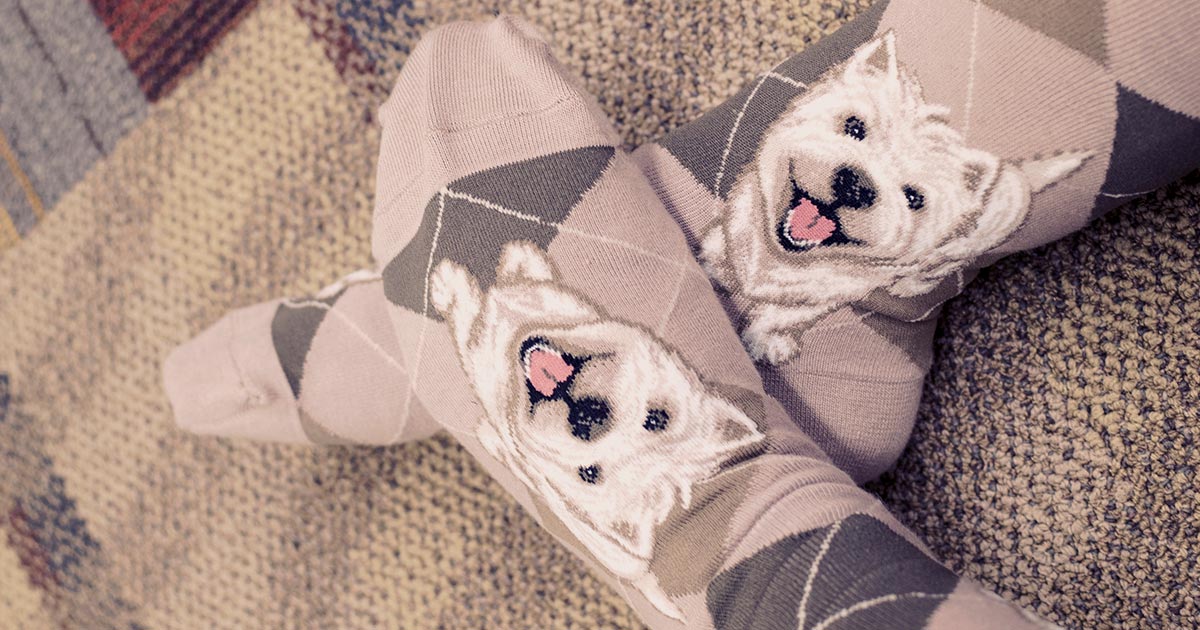 ModSocks continue to expand our selection of dog socks with new breeds and styles. Our in-house sock design team loves making socks with dogs because everyone has their favorite breed — even if that breed is a mutt! 
Cute Westie Socks 
These adorable Westie dog socks put cute West Highland Terriers on an argyle background, a subtle nod to their Scottish origin. These fluffy white dogs look great on a neutral beige argyle background, and can be worn with just about anything. We love how these dogs' cute faces look up at us when we wear these Westie socks.
Yellow Lab Socks
ModSocks' new Labradorable Crew Socks for both men and women are covered in cute yellow Labs. The Labrador Retriever is a dog born to be in the water, but they are just as comfortable asleep on your couch! Yellow lab socks are an awesome accessory — just make sure they don't turn into your dog's new chew toy.

Corgi Socks — Now in men's sizes!
At long last, Corgi Butt Strut Crew Socks are now available in a men's size! ModSocks' women's bestselling corgi socks have been a consistent favorite since we introduced them last year. How can you resist a fuzzy heart-shaped corgi butt?
 For even more socks with dogs, see our collection of dog socks. 
We hope you enjoy our new socks! Don't forget to check out all of ModSocks' other amazing sock designs here.