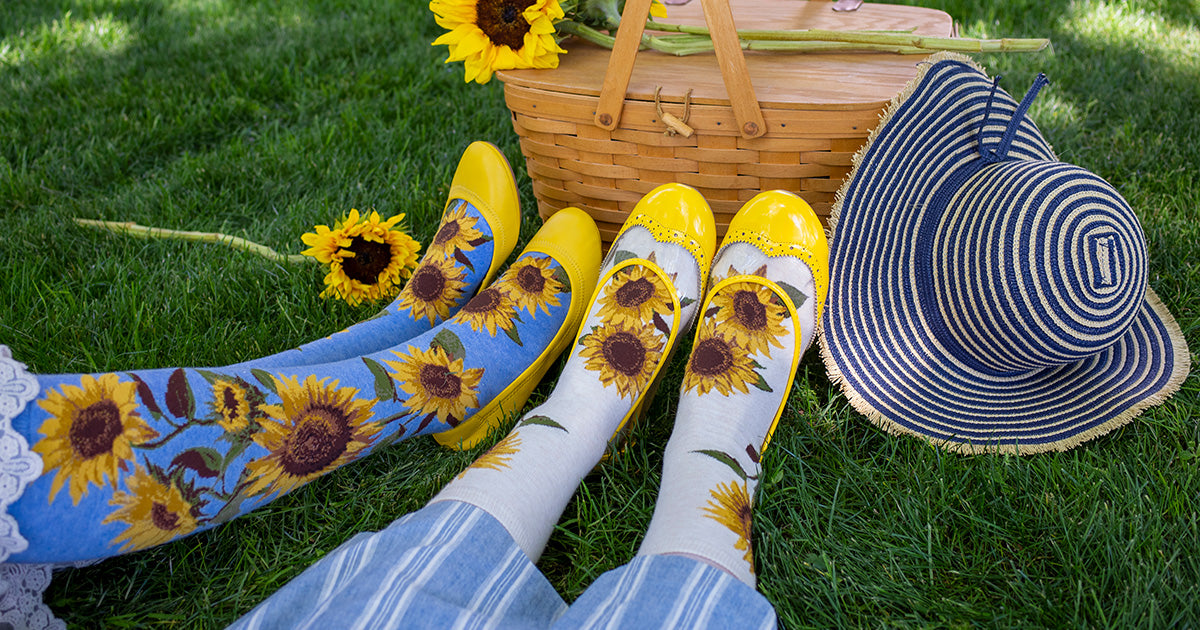 Socks are the ultimate accessory when it comes to enhancing your personal style. What are your favorite type of socks? Whether you prefer wearing simple crew socks or long knee socks, you can always take a chance, change it up and try something new! Heighten your sock confidence by following these sock styling tips. You will find fun and fashionable ways to show off different sock lengths and integrate them into your favorite outfits.
The ankle sock is the go-to choice for running, working out and pairing with tennis shoes.
These low-rise socks usually hit right around the ankle bone or sometimes a little higher, and can also be called anklet socks, shorty socks, peds or pedis. A slightly longer ankle sock might be referred to as a micro crew or quarter sock.
While many ankle socks are made with athletics in mind, these extra-short socks also have a softer side. An ankle-length sock can be paired perfectly with cute jeans and low cut boots or or a summer skirt and a pair of heels, simple flats or Mary Jane shoes.
When someone asks you to imagine a sock, you will probably picture a crew sock! That's because the crew is the most commonly worn type of sock. Not too short or too tall, a crew rises to the mid-calf region on most people, smack in the middle of the leg.
Crew socks are incredibly versatile and can be fashionably paired with just about any shoe — including sandals! Here are just a few ways to wear them with pants, dresses, shorts and a wide variety of shoes. Or read more about the latest trends in wearing crew socks.
If you love a taller pair of socks, knee highs might just be perfect for you! Knee-high socks are the tallest socks we carry except for over-the-knee or thigh-high socks. Knee socks often fall right below one's kneecaps, leaving plenty of room for funky designs and cute patterns. They are also known as over-the-calf socks.
These long socks are great for staying warm on chilly winter days, and can even be worn over a pair of tights for just that reason. Sometimes associated with school uniforms, this length of sock is practical for anyone who wants to bare their legs but still keep warm.
We love pairing knee socks with shorts, skirts and dresses to really show them off. Wear your knee highs with lower cut shoes to make a big statement, or tall boots for great friction reduction with just a hint of color and fun. Check out these great knee socks outfits and see what strikes your fancy.
Are you inspired to try a new type of socks? Start shopping at Cute But Crazy Socks and find the best socks in every category!