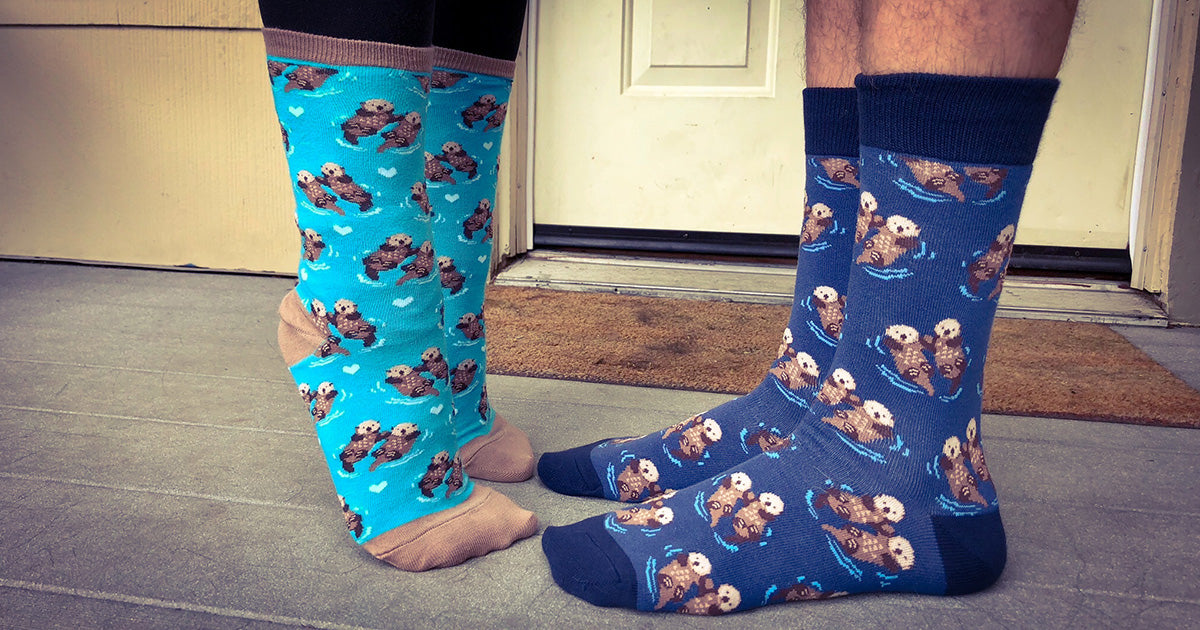 Socks for Valentine's Day really send a message!
Do you get a little tongue-tied around your beloved? Never fear, because our novelty socks can help you share what is in your heart and express everything you have trouble putting into words.
If you are looking for a unique way to say "I love you," the right pair of socks will send the message that not only do you know what someone likes, you also care about their comfort.
Check out some of our favorite fun sock gifts and the expressions of love that go along with them, and find a Valentine's Day gift they will love.
1. You rock my socks.
If your Valentine loves music, a pair of fun socks with a music theme will make their heart sing.
2. I hope these keep your feet warm.
Giving a gift of warm socks is great way to express love and care, because they can keep someone cozy when the gift-giver is not around to cuddle.
3. These reminded me of you.
Whatever their special interest, giving a pair of socks with their favorite animal, hobby or food shows that you pay attention to what is important to them — and that means the world.
4. I love hearing you laugh.
Sharing a sense of humor is one of the top qualities many people look for in a mate, so if a pair of funny socks can make you both smile or laugh out loud, there is a good chance your bond is strong!
5. I believe in you.
Sometimes knowing that at least one other person believes in us can help us achieve our dreams, including the one about meeting and befriending Bigfoot. Give him a pair of men's socks with Sasquatch, or if you prefer we also offer socks with aliens and the Loch Ness Monster!
6. We make a great pair.
We can't get enough of couples in matching socks. If you agree, pick up some of our bestselling socks for your sweetheart and treat yourself to a parallel pair.
7. I'm over the moon for you.
If your love story involves the stars aligning and the universe bringing you together, there is nothing like a pair of space socks with moons, stars or planets to express the vastness of your feelings.
Want more great gift ideas? Start with our collections of men's socks or women's socks or check out our new arrivals for our most recent additions.