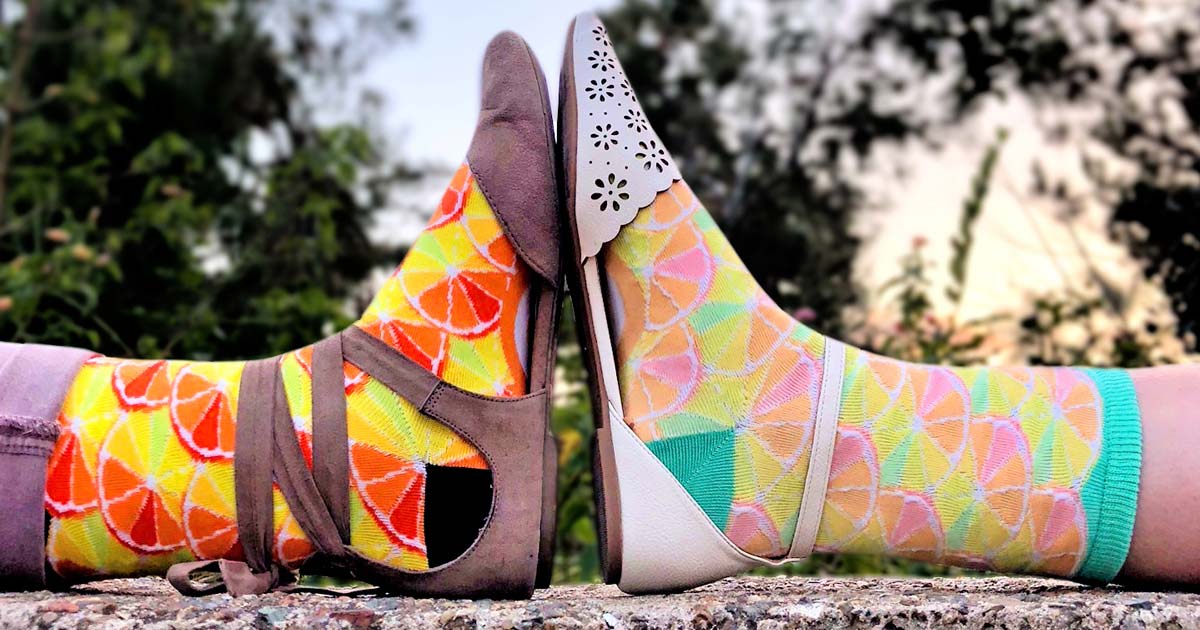 A big theme for ModSocks this season is fruit! Our new fruit socks are a splash of fun, color and cuteness. If your favorite part of the grocery store is the produce aisle, these are the socks for you.
Cute Citrus Fruit Socks
Add a spritz of fun to your sock drawer with ourCitrus Women's Crew Socks! (above). These cute socks are covered in citrus fruits in a mini rainbow of colors across their segments. They come in dreamy pastel and bold black.
Knee Socks with Cherries
Our lovely cherry knee socks with lace accents look pretty as a pinup. These socks are a little bit rockabilly, with a sweet vintage feel and classic charm. We imagine wearing them while going to a vintage dress party or walking down the Las Vegas strip.
Pretty Pineapple Socks
We have luscious pineapple socks for men and women, a nice reminder of warm tropical places during the rainy wet spring weather here in Bellingham. Pineapple socks are great because they are always in season, and perfect for almost any situation.

Strawberry Socks for Women
You'll be looking sweet inwomen's socks with strawberries that look freshly plucked from your strawberry patch. Wear them berry picking in your own garden, or at a u-pick farm near you! With both petal pink and black options, these socks are berry cute.
We hope you enjoy our new fruit socks! Don't forget to check out all of ModSocks' other amazing sock designs here.