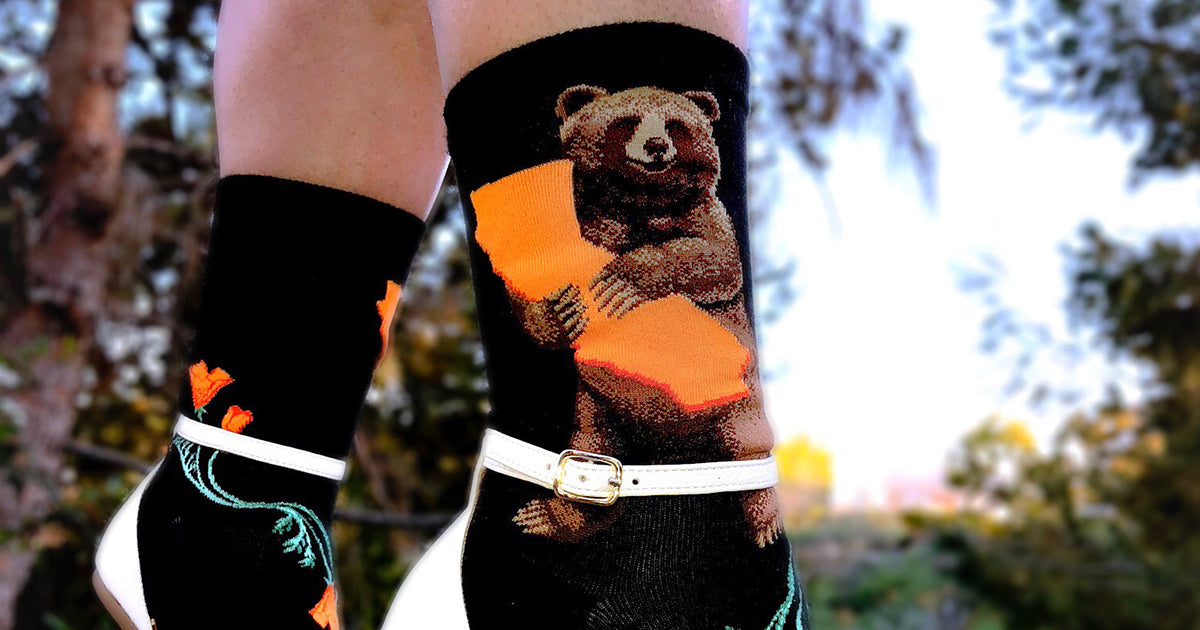 UPDATE: Thanks to the support this fundraiser received, we were able to donate $500 to the Red Cross.
Hello friends of our sock shop,
In the last week, our staff and customers with connections to the Paradise, California area have shared stories of friends and family who have been displaced by the devastating wildfires there. We want to do something to help the victims of these fires, so we have pledged to give all of our profits from sales of California Bear Hug Socks for the month of November to the American Red Cross for wildfire relief.
These socks are available for men and women, and feature a large grizzly bear hugging the state of California, with orange California poppies across the feet. They express exactly how we are feeling at the moment. With your help, we can give California a big bear hug!
Right now, the charities operating in the California fire zones are in need of monetary donations above everything else. If you can, please consider donating directly to the American Red Cross to help the wildfire relief effort.
Thank you all for your support!
Love,
ModSocks