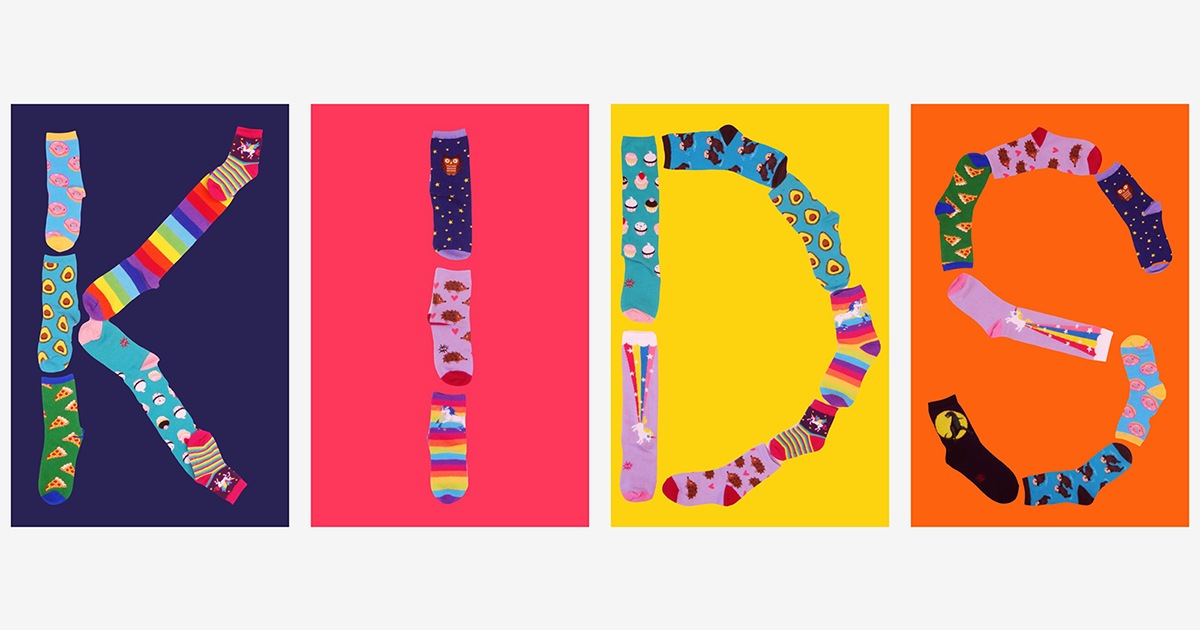 Add a little magic to yearly clothes shopping with a few pairs of back-to-school socks for kids from Cute But Crazy.
When you are a kid, summer is so much fun that back-to-school can seem like a drag. On the other hand, heading back after the break means you get to see friends and teachers again, and tell stories of what you did all summer!
A new pair of one of these cute socks from our children's section is a great first-day icebreaker at a new school, or something fun to show old friends. Check out the socks listed below, or see everything we offer over in our kids' collection.
Sports Socks for Kids
For youngsters who love sports, hit it out of the park with this pack of three sporty socks for kids. They will get one pair each of baseball socks, soccer ball socks and football socks. Give your little superstar a running start this fall!
Children's Space Socks
What kid doesn't want to be an astronaut? These cool socks have futuristic rockets launching from Earth off to the mysterious beyond. With a pair of kids' space socks, your little one will keep shooting for the stars.
Wild Cats Socks for Kids
These cute big cat socks are perfect for your own little wild child. Calm cat faces look out from bold, bright backgrounds in purple, pink and blue. Help your little one dominate the jungle (gym) in kids' socks with tigers, lions and cheetahs.
Otter Kids' Socks
After a summer spent in the water, little swimmers have a hard time spending their days on dry land. If your kid loves to swim, get them a pair of these sea otter socks for kids. They are cute, cozy and a reminder to keep practicing at the pool!
Sasquatch and Camping Kids' Socks
These fun camping socks are great for adventurous kids. S'mores socks for kids have yummy chocolate, marshmallow and graham cracker creations. Kids' Bigfoot socks show everyone's favorite mysterious creature and his big footprints. Tent socks have red tents and little fires with hot dogs roasting. Get all three when you buy this outdoorsy pack!
Pug Dog Socks for Kids
Does your kiddo dream of owning their own dog? If they are still not quite grown up enough for the real thing, pug socks are a perfect pick. These funny kids' dog socks show silly pugs looking up with their lovable smushed faces.
Art Kids' Socks
Every kid is an artist, and the refrigerator is their art gallery. These art socks for kids have three famous works of art: Mona Lisa, Chat Noir, and the Great Wave. Maybe they will provide a spark of inspiration to your little one as they make their next masterpiece.
For more fun kids' socks, visit our kids' collection now.