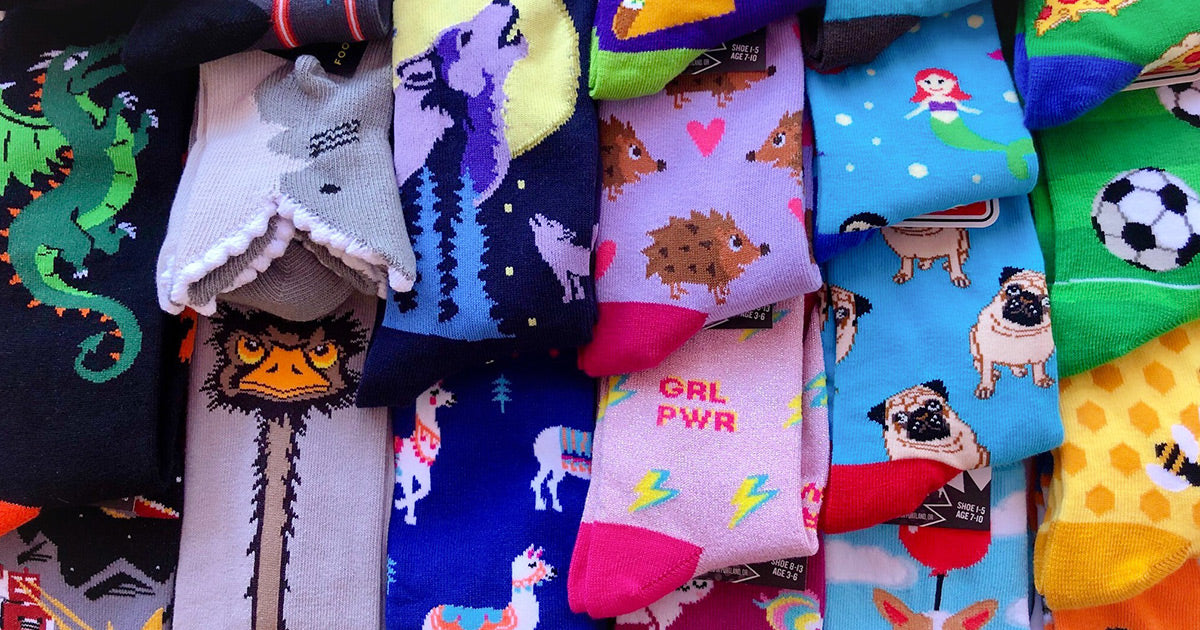 It wouldn't be fall without a new pair of back-to-school socks! We have fun new socks for kids that will get their school year started off on the right foot. Shop ourkids' socks collectionincluding our favorite novelty socks for this back-to-school season. Our shop has cute and crazy socks for every little foot.
Orca Biting Your Foot Socks for Kids
Jump into the school year ready for show-and-tell with this funny pair of kids' socks with killer whales that look like they are eating your feet. Children's orca whale socks are great for kids learning about the ocean. These socks fit ages 7 to 10, but older kids can always wear the next size up, Orca Bite Women's Socks.
Corgi Kids' Socks
These funny dog socks for kids show a cute corgi puppy floating below a big red balloon. If your child is a natural scientist, put them in a pair of these corgi socks and let them ponder the possibilities of flying with the family pet. Also available for toddlers.
Angry Ostrich Kids' Socks
Some kids are great at rising and shining in the early morning, but others are more like the grumpy ostriches on these funny kids' knee socks. Big birds glare and grimace from the sides of these knee-high ostrich socks for kids, perfect for your student to express his or her surliness. Also available for adults in regular and extra stretchy.
Glitter Girl Power Kids' Socks
Elementary school can be intimidating sometimes. Remind your girl of all her inner power and strength (plus her outer awesomeness) with these fun sparkly socks for kids that say "GRL PWR." With a pink glitter background and yellow lightning bolts, these powerful socks for kids are a great way to make a statement on the playground! Also available for women.