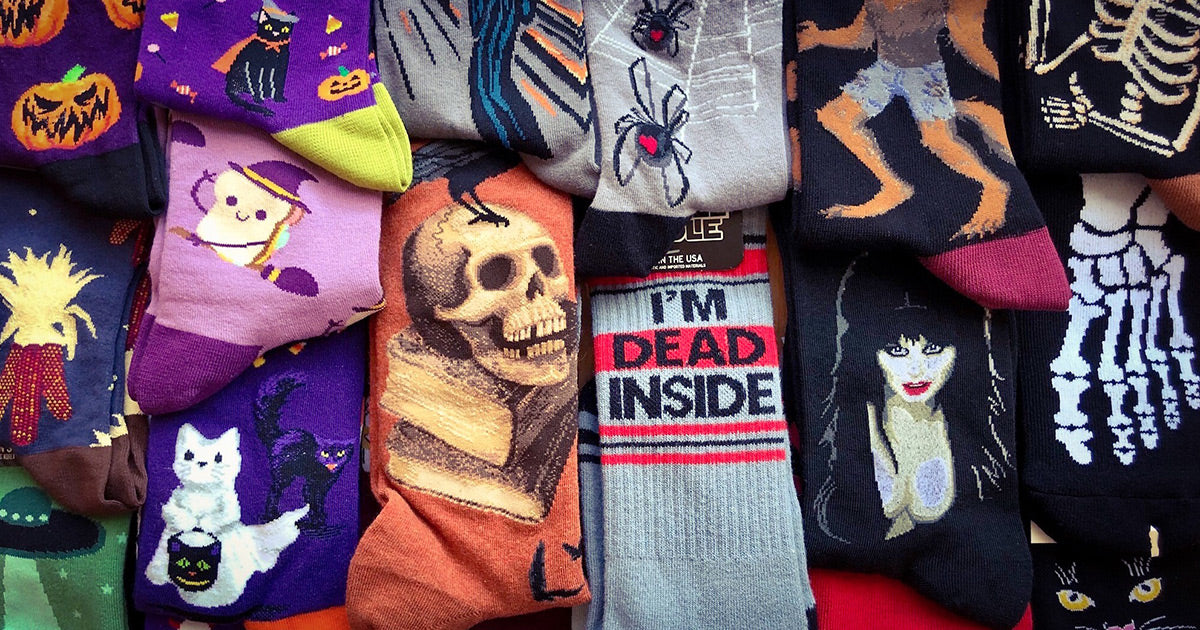 Halloween is no longer just a holiday, it's a whole season! For some of us with Halloween decorations and costumes to spare, that is great news. For everyone else, here's a great chance to expand your Halloween sock collection so you can take part in all the festivities! Read on for our favorite Halloween novelty socks, or view our entire collection of Halloween socks here.
Nevermore Raven Socks
Quoth the raven — "Nevermore." Another raven quote: "KRAA KRAA KRAA!" Turns out, ravens don't usually have much to say. Pay homage to your boy Edgar Allen Poe, the father of spooky stories, with a pair of these Nevermore socks for men with skulls, dusty books and big black ravens. Also available in knee high.
Cute Cat Ghost Socks
Friendly feline ghosts are the best ghosts. Not only do they scare away mice, but they don't need a litter box because ghost cats don't poop! Have a happy Halloween in these funny ghost cat socks for women with kitties trick-or-treating on them.