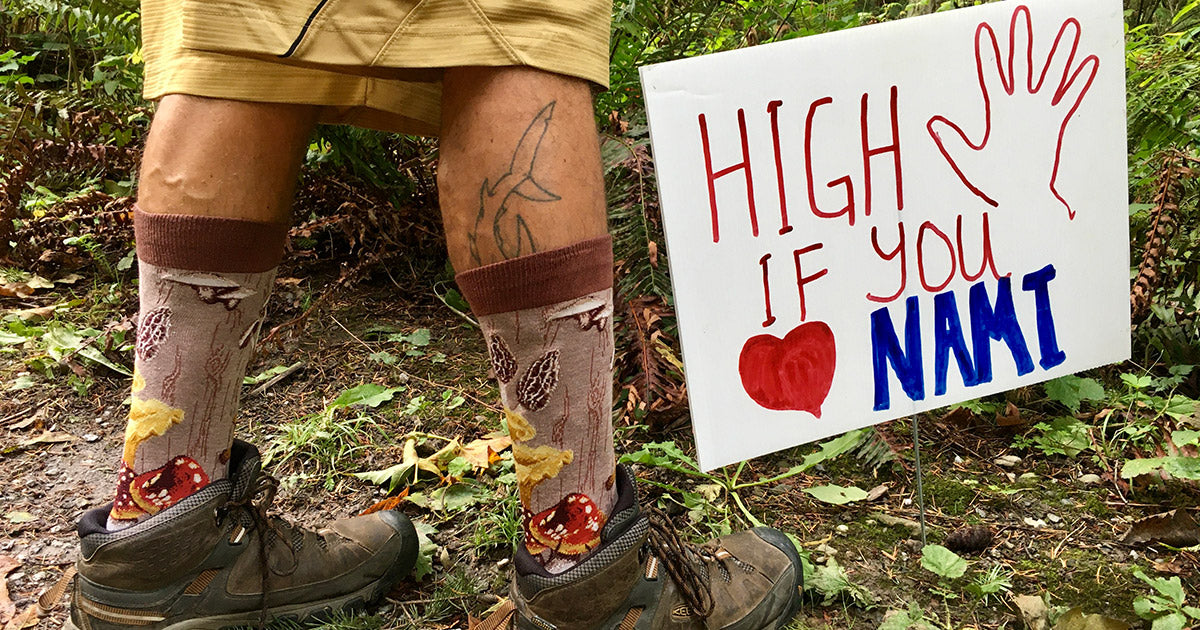 Registration is open for NAMI Whatcom's 2022 Stigma Stomp event! We attended last year and had a blast, so we want to encourage anyone who cares about mental health to sign up, show up and support our local community of mental health care advocates.
The Stigma Stomp will take place Saturday, Oct. 1 at 10 a.m., when participants will gather at Bloedel Donovan Park at 2214 Electric Ave. in Bellingham, Wash. and then walk, run or move along the route.
The route is a loop that starts and ends at the park for a total of about 2.2 miles, or you can add the optional second loop to walk a total of 4.1 miles.
In 2021 our business sponsored the Stomp, and we are happy to announce that we are once again the main sponsor of the event this year. 
NAMI Whatcom, a local affiliate of the National Alliance on Mental Illness, does a lot of great work helping people living with mental illness in our community lead productive and meaningful lives. They offer free classes and support groups for individuals and their families. They also hold educational forums and training to educate the public on issues like crisis intervention.
The Stigma Stomp is an annual fundraiser that helps NAMI Whatcom raise money they need to continue their work. It also raises awareness, reminding us that we have all been affected by mental illness in some way. The event is called the Stigma Stomp because getting together to talk openly about mental health is the best way to erase the stigma that surrounds this topic in our society.
Last year's Stigma Stomp was a successful, fun event. When we arrived in the morning the air was cool but luckily it wasn't raining — you never know in the Pacific Northwest!
Many people were gathering up and signing in at a registration table by 9:45. At 10 a.m. everyone had grouped around the starting line for a quick speech by an organizer of the event, then we were off. Everyone walked at their own pace and the route took us through the park along a quiet trail beside Whatcom Creek. It was a beautiful fall day, and it felt great to get out and move to support such an important cause.
A week after last year's event NAMI Whatcom sent an email thanking participants and stating, "By coming together in unity to show that mental health is important and affects everyone, and that it is not a topic to avoid discussing, we help spread awareness and start the conversation."
NAMI Whatcom's One Word One Story project is another way the group is breaking down stigma. They filmed four videos of Whatcom residents talking about their mental health journeys while painting a single word each had chosen to describe their experiences. Watch the videos or see how to participate yourself here. 
Cute But Crazy Socks is also dedicated to starting conversations about mental health through our "crazy" socks. We set out to use "crazy" in a way that is powerful, positive, affirming and full of the color and joy that make life (and socks) fun. We hope that by reclaiming the word "crazy," we can help remove the stigma and take away its power to harm. As part of our mission, we donate 1% of all product sales to support mental health.
Thanks for reading, and we'll see you at the Stomp!