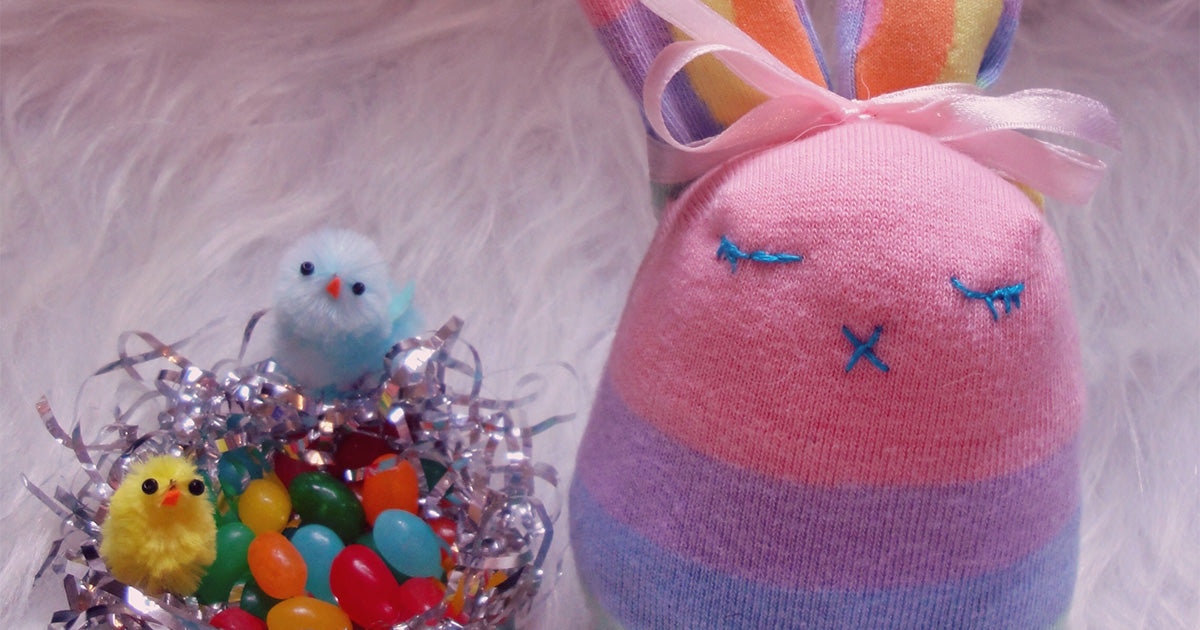 Cut and sew an adorable bunny toy using a single sock! This is a fun craft for kids at Easter or whenever you have a cute sock missing its mate.
We used a pastel rainbow-striped sock from our in-house brand ModSocks, but any single sock will do. We like striped socks for this DIY project, because any novelty patterns on the sock will read upside-down on the finished bunny toy. Stripes work any which way!
Supplies
a single sock with a fun pattern
scissors
needle & thread
pipe cleaners
polyfil
beans
embroidery floss
ribbon & embellishments
Directions
Turn sock inside out.
Cut down the center of the foot from toe to heel and trim the tips of the ears to make them pointier.
Sew the ears closed and turn right-side out.
Put folded pipe cleaners in the ears to give them structure.
Stuff the body of the bunny with 2/3 polyfil then 1/3 beans.
Stitch bunny closed.
Sew ears together and to the bunny's body to help them stand up.
Embroider bunny's face.
Add ribbon & other embellishments.
Now that you know how to make your own bunny sock toy, hop to it!