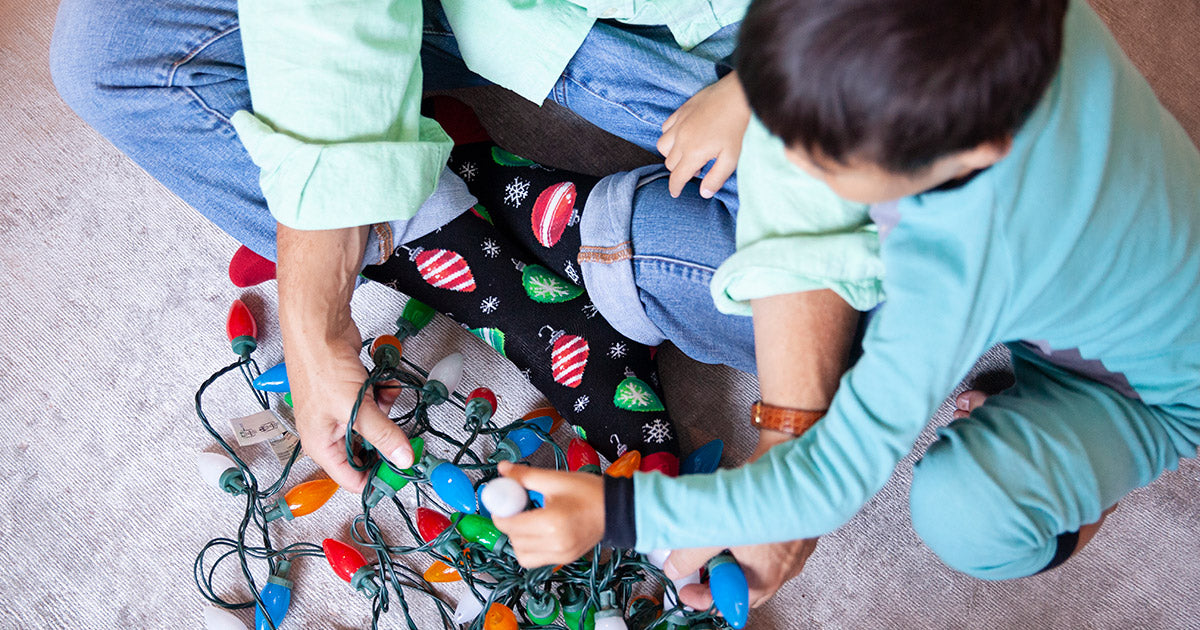 Decking those halls and trimming those trees is always a little more fun when you have new socks to wear! Celebrate the holiday season with one of our top five new Christmas socks for the year. Some are funny, some are sweet and some of these socks will even make you want to go wassailing!
Christmas Knee Socks With Cardinal Birds
These lovely cardinal socks will be our go-to stocking stuffers this year. Their design is full of holiday cheer with red birds, sprigs of Christmas holly and pinecones against a creamy white background. Cardinals make the perfect symbol of Christmas not just because of their coloring, but because they are one of just a few birds that doesn't migrate south for the winter. They are also the most popular state bird in the U.S., having earned that designation in seven different states!
Snowman Christmas Socks
Do you ever look at a cute snowman and wish for a moment that it was made of vanilla ice cream? Just us? OK. For ice cream lovers, the weather doesn't matter because we are always up for a yummy cone! These cute Christmas socks show delicious-looking snow people sitting in ice cream cones and dressed up as either Santa Claus or Frosty the Snowman. Sprinkles swirl around them like a sweet snow storm made even sweeter with candy canes and peppermints.
Gnome Christmas Socks
Garden gnomes might look cute in the summer, but they may be even more adorable when winter comes and they get bundled up in cozy hats and mittens. These funny gnome socks show tiny bearded gnomes making snow angels as snowflakes fall around them. They are about as whimsical as a Christmas sock can get. We think these will make a perfect present for a gardener who loves their gnomes!
Vintage Christmas Ornament Socks
Fa la la, these cute ornament socks for men or women have us caroling all over the place! They show a set of vintage red and green blown glass ornaments just like your grandmother might have owned and passed on to you — assuming they didn't break. The ornaments themselves are decorated with stripes and snowflakes, with even more snowflakes falling around them. Any tree would be lucky to have these socks underneath it!
Christmas Socks With Drinks
What Christmas party would be complete without a few signature Christmas cocktails? These cute cocktail socks show a selection of delightful holiday drinks like green martinis with a candy cane garnish, cute cups of mulled wine, goblets of eggnog and more. Each glass is outlined in glittery gold thread to make them even more special. Drink up!
For even more great socks for the holidays, shop our complete Christmas socks collection.