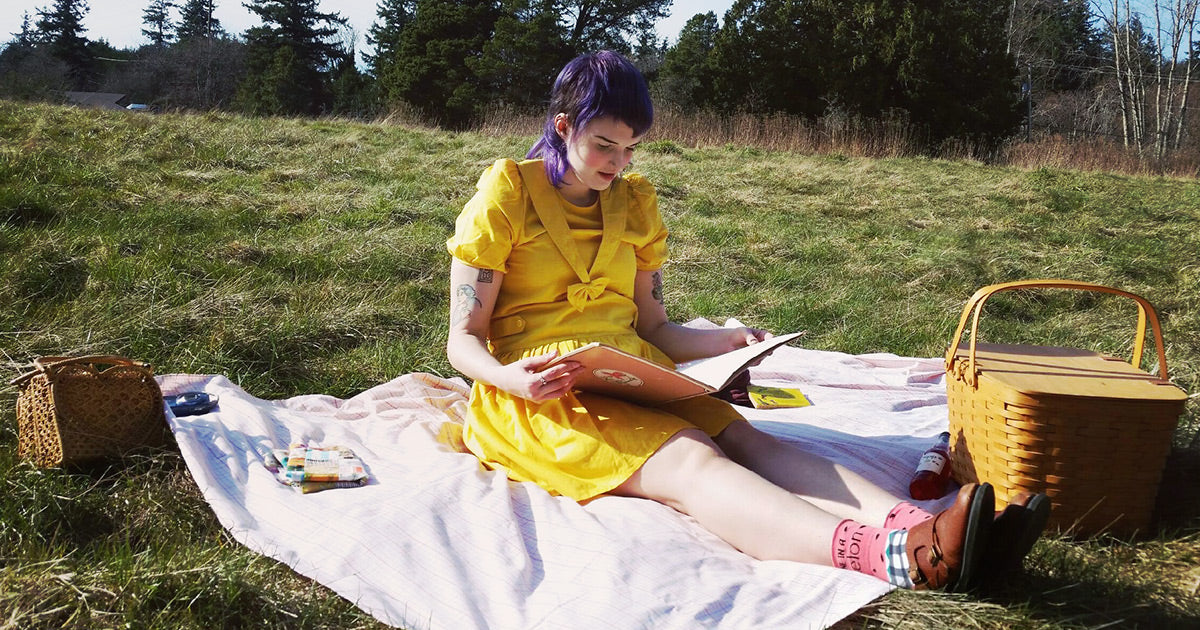 Enjoy the light and warmth of spring and summer with a picnic and the best novelty socks to go with it! With our help, you can put on a pair of funky socks and cozy up on your picnic blanket in the grass to enjoy the sunshine.
Alpaca Picnic Socks
These Alpaca Picnic socks for women are as cute as they are punny! Fluffy white alpacas carry picnic baskets in their mouths and apples on their back past little white flowers and a checkerboard picnic blanket. Pair these novelty socks with a sundress or overall shorts for an adorable warm-weather look!
Pie Socks
Up the ante on your picnic fashion style with a pair of these cute socks covered in pies! The woven slices of delicious cherry, strawberry-rhubarb, and lemon meringue pie will have your mouth watering, so be sure to pack some real pie in your basket. These cool socks are sure to add some extra allure to a sweet summer outfit.
Watermelon Socks
Not sure what to wear to a picnic? Nothing says picnic-perfect like black and white gingham and watermelon socks! Summer socks for women feature watermelon seed pattern cuffs that roll up to reveal the words, "One in a melon." Give these funny socks to someone you love or rock a pair yourself, and start brainstorming picnic ideas!
Food Socks
Let's face it; picnics are nothing without the refreshing food and drinks! Our food socks collection for women, men and kids includes socks featuring sushi, freshly-sliced strawberries, tacos, pineapples, pizza, coffee, and more. Fun food socks and a great spread are sure to delight your fellow picnic-goers!